Our Staff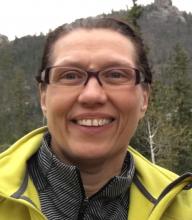 Sharon Baldyga, Customer Service Representative
Sharon joined our staff in 2015. She has been in the veterinary field for more than 25 years, and has transitioned from a veterinary technician role to customer service representative. Her interests include pet nutrition and small-animal dentistry. She lives in Durham with her husband Mark, and two spoiled cats: Redford, a purebred Siberian, and Purricival, a domestic shorthair. In her spare time Sharon enjoys yoga, traveling, camping, hiking, and exploring state and national parks.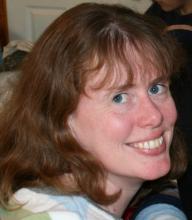 Diane Baringer, CVT
Diane is a Certified Veterinary Technician (CVT) who first joined us in 2011 as an intern studying Veterinary Technology at Great Bay Community College. She now teaches there part-time, helping future technicians learn about clinical pathology and lab work. She loves helping our patients, clients, and doctors, and getting to work with wonderful animals every day. Diane lives in Stratham with her husband Kevin and their endlessly amusing cat, Simon (aka RoboCat). In her spare time, Diane often disappears for adventures in hiking, running, and camping throughout New England. She is also an avid supporter of local theater and music, and can often be found attending shows around the Seacoast.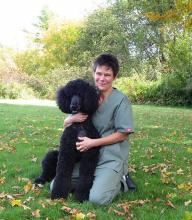 Ellen Brouillet, CVT
Ellen joined our crew in August of 2008 as a surgical technician. Ellen has been in the veterinary field since 1989. She lives in Berwick, Maine with husband Bill, Standard Poodle Cabo and crested gecko Piper. When not at work, Ellen enjoys practicing K9 agility with Cabo, hiking, biking and yoga. She also enjoys frequent trips to Maryland where is she is known as "Mimi" by grandsons Adam and James.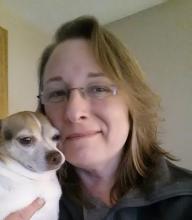 Jessica Chasney, LVT
Jessica, our hospital manager, has been with BCAH since 1997, and in the veterinary field for over 30 years. She started as a technician and has been involved with every aspect of the practice. Jess is a New Hampshire native and avid New England hiker. She shares her life with her husband Adam, step-daughter Autumn, and their four-legged friends Anna and Hershey (chihuahuas), and Ben and Sam (cats).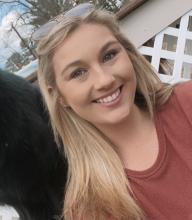 Kailey Gaynor, Customer Service Representative
Kailey has been in the pet industry for ten years and has previously worked in boarding and daycare facilities. She grew up with a passion for animals. Kailey enjoys spending her free time adventuring with her dog "Hemi", kayaking, and being outdoors.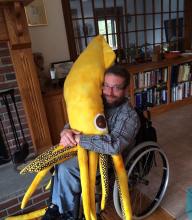 Roger Goun
Roger takes care of the finances and keeps the computers running. He's been here from the beginning, and though he's not very useful, Dr. Kaufman keeps him around because he's so cute. Plus they're married.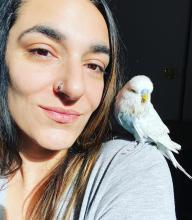 Rachel Shairs, Customer Service Representative
Rachel has been with BCAH since 2020 and has been in the veterinary field for eight years. She started with daycare and worked as a tech assistant before transitioning to customer service representative. Rachel grew up on the Massachusetts North Shore in Beverly, and has always loved animals. In her spare time she enjoys hiking, canoeing, concerts, and spending time with family and friends.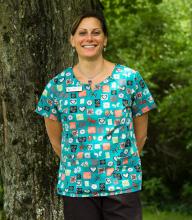 Emily Wilson, CVT
Originally from Walla Walla, WA, Emily came east to attend Brown University. She graduated in 1987 with a Bachelor's degree in Psychology & Organizational Behavior and Management. After being a stay-at-home mom for many years, Emily went back to school and graduated from Great Bay Community College in 2008 and became a Certified Veterinary Technician. Emily lives in Hampstead with her husband Steve, Labrador Lilly, Rotti-X Roxy, and a rotating door policy for a daughter, son, and stepson.