Our Staff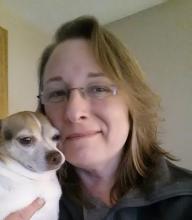 Jessica Chasney, LVT
Jessica, our hospital manager, has been with BCAH since 1997, and in the veterinary field for over 30 years. She started as a technician and has been involved with every aspect of the practice. Jess is a New Hampshire native and avid New England hiker. She shares her life with her husband Adam, step-daughter Autumn, and their four-legged friends Anna and Hershey (chihuahuas), and Ben and Sam (cats).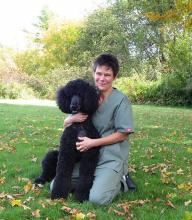 Ellen, CVT
Ellen joined our crew in August of 2008 as a surgical technician. Ellen has been in the veterinary field since 1989. She lives in Berwick, Maine with husband Bill, Standard Poodle Cabo and crested gecko Piper. When not at work, Ellen enjoys practicing K9 agility with Cabo, hiking, biking and yoga. She also enjoys frequent trips to Maryland where is she is known as "Mimi" by grandsons Adam and James.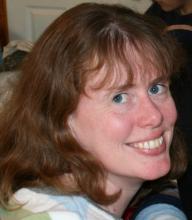 Diane, CVT
Diane is a Certified Veterinary Technician (CVT), who first joined us in 2011, as an intern studying Veterinary Technology at Great Bay Community College. She stayed on with us after graduation and becoming certified, and also taught at Great Bay for several years. She loves helping our patients, clients, and doctors, and having the opportunity to make a difference in animals' lives every single day. In her spare time, you can often find Diane hiking (wandering) in the woods or at the beach with her camera or taking in local music and theater around the Seacoast. Diane lives with her husband Kevin, and their cat Simon (AKA, RoboCat).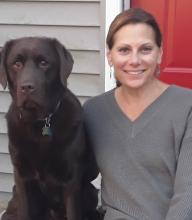 Emily, CVT
Emily has been a Certified Veterinary Technician since 2007 and joined the BCAH family in 2014.  She has a strong interest in animal behavior and nutrition and enjoys working with clients to help their pets achieve an optimal weight.
When not at the gym or on the pickleball court, Emily and her chocolate labrador Herbie visit a local hospital as a Registered Therapy team.
Emily shares her life with her husband Steve, Herbie and her black lab Otter, and always welcomes visits from her 3 children and grand daughter.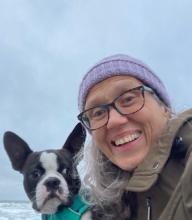 Sharon, Customer Service Representative
Sharon is certified veterinary technician and has worked in the veterinary field for 35 years. She has
transitioned from a vet tech to a customer care specialist roll over the last few years. Her interests
include animal nutrition, small animal dentistry and client education with emphasis on the human
animal bond. She enjoys exploring National and State parks, traveling with her Boston Terrier Mr.
Carson, gardening and working on stained glass art. She is involved with New England livestock
associations, volunteering and working with a nonprofit organization serving youth involved in 4-H and
the sheep industry.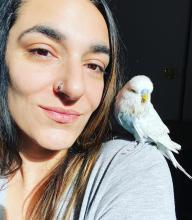 Rachel, Customer Service Representative
Rachel has been with BCAH since 2020 and has been in the veterinary field for eight years. She started with daycare and worked as a tech assistant before transitioning to customer service representative. Rachel grew up on the Massachusetts North Shore in Beverly, and has always loved animals. In her spare time she enjoys hiking, canoeing, concerts, and spending time with family and friends.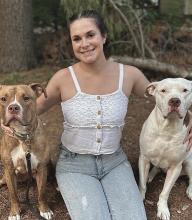 Colby, Veterinary Technician
Colby has been in the veterinary field since 2018 and joined BCAH in May of 2023. She has worked exclusively with animals her entire career. Colby started out in the daycare/boarding industry and eventually made the transition to veterinary medicine. Since joining the industry, she has worked her way up from kennel assistant, to technician assistant and eventually to veterinary technician!
Colby takes pride in educating her patients and clients while making them as comfortable as possible. She lives in Kingston, NH with her little family including her boyfriend, Mark, and their two pitbulls Josh and Ren. In her free time, Colby enjoys cooking, gardening, painting, a good movie, and anything dirt bike related.