Our Doctors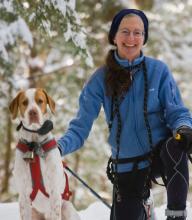 Johanna Kaufman, DVM
Dr. Johanna Kaufman purchased Brentwood Country Animal Hospital in 1995. She graduated from UC Davis School of Veterinary Medicine in 1979. She completed an internship at Angell Memorial Animal Hospital in Boston and a residency in small animal internal medicine at Colorado State University. Jody lives in Brentwood with her husband Roger, Labrador Retriever Odo, cats Io and Albert, and horses Becky and Chiron. She is a member of her town's conservation commission and trail committee, and enjoys running, cycling, cross-country skiing, horseback riding, reading, and gardening.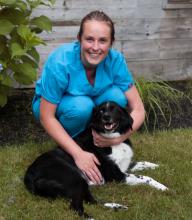 Catherine Lawton, DVM
Dr. Catherine Lawton has been with us as a full-time associate since July 2007. She is a native of Massachusetts but spent her undergraduate years at the University of New Hampshire. Kate is a 2007 graduate of the Virginia-Maryland Regional College of Veterinary Medicine at Virginia Tech. She lives in Rye with her husband Matt, daughter Alma, and son Avett, along with Springer spaniel Fannie and hedgehog Kismet. Kate enjoys exploring national parks, good food, and searching for sea glass on the beach with her family.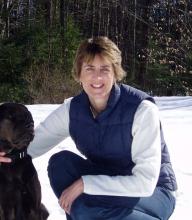 Julia Hunt, VMD
Dr. Julia Hunt joined us as a part-time associate at the beginning of 2008. Julie lives in Exeter with her husband, Jon and their 2 cats, Cleo and Pippi. Their grown son, Andrew, lives and works in the Seacoast NH area. 
Julie grew up in VT, CT and  NH, so she is a New Englander at heart. She  received her Bachelor of Science from Middlebury College in VT and her veterinary degree at the University of Pennsylvania School of Veterinary Medicine. Julie enjoys travel, long walks in the outdoors and gatherings at the lake or shore with extended family.